Other Brands
So what kind of handbag are you looking at? Is this just a seasonal bag? No it's not! It's the Chanel Large Classic Tote Bag, but in the Coco Vintage style. And while the Classic Large Tote looks smoother (and more like the Classic Flap Bag), this new tote looks more like vintage-like.
So meet the Chanel Large Coco Vintage Timeless Tote Bag from the Cruise 2018 Collection.
The Design
Of course, this tote bag looks completely different than the smooth Large Classic Tote Bag, however they are both from the same design. The only difference is the exterior.
The Large Coco Vintage timeless Tote Bag is designed with a streamlined squared shape. The top part is crafted in smooth leather while the bottom part is refined in diamond quilting. This handbag is destined to look vintage, just like the tote bags from the 70's. The good thing is that you don't need to buy pre-owned to get a lovely vintage Chanel Tote, now you can have it brand-new, fresh-baked from the Chanel boutique.
The center of this bag is crafted with vintage CC logo in gold hardware. It comes with long woven chain leather handles for shoulder carry. And the most beautiful thing about this handbag is that it features a back pocket, resembling the idea of the original 2.55 Flap Bag.
This bag is made from lambskin.
The Interior
Inside this handbag, you will find the main compartment with a zip/patch pocket. There is enough space for your daily essentials and more. To have good view of how the interior looks like, please go to Chanel Large Timeless Tote Review.
The Prices And Sizes
Style code: A57030, measuring 10.6' x 13.8' x 4.3' inches, priced at $4000 USD, €3600 euro, £3340 GBP, $6050 SGD, $31400 HKD, $AUD, ¥478440 JPY, 19000 MYR, $5025 CAD via Chanel boutiques.
More Images And Colors
Other Brands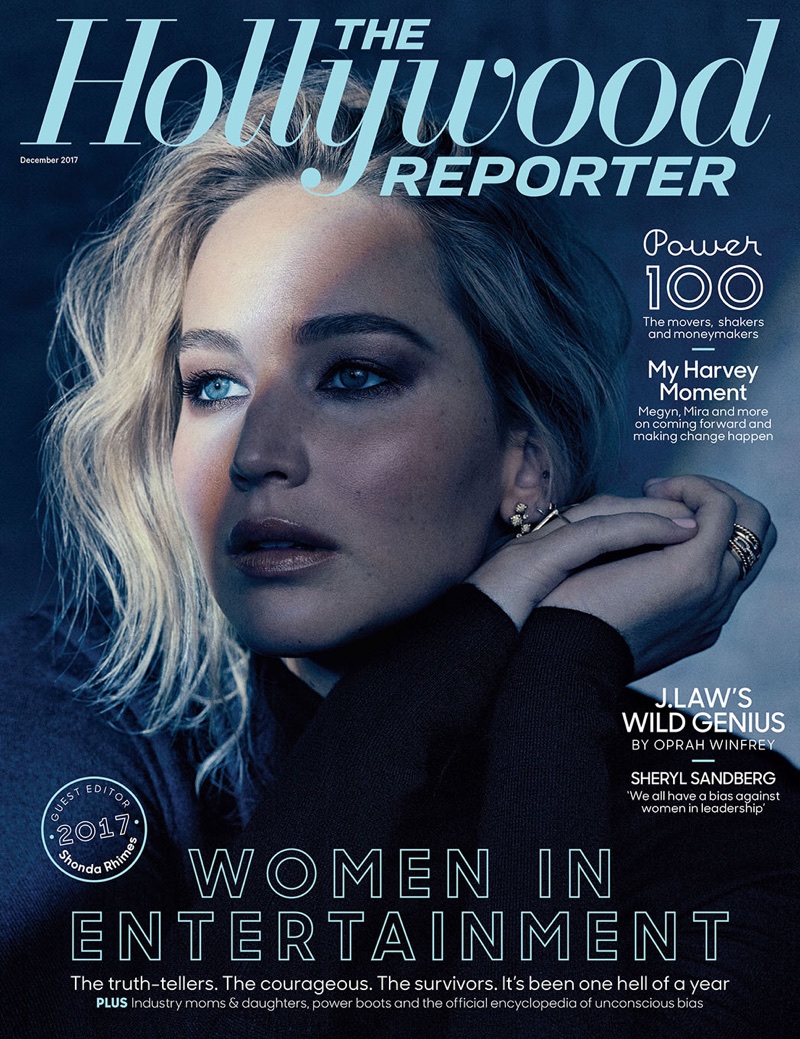 Actress Jennifer Lawrence graces the December 2017 cover of The Hollywood Reporter. The 'Mother!' star looks ready for her closeup wearing a turtleneck sweater and glittering jewelry. Inside the magazine, Jennifer poses in simply elegant looks. Photographed by Miller Mobley, the 27-year-old impresses while wearing pared down styles for the photo shoot.
Related: Jennifer Lawrence Takes to the Sky in Dior's Resort Styles
COVER SHOOT: JENNIFER LAWRENCE FOR THE HOLLYWOOD REPORTER DECEMBER 2017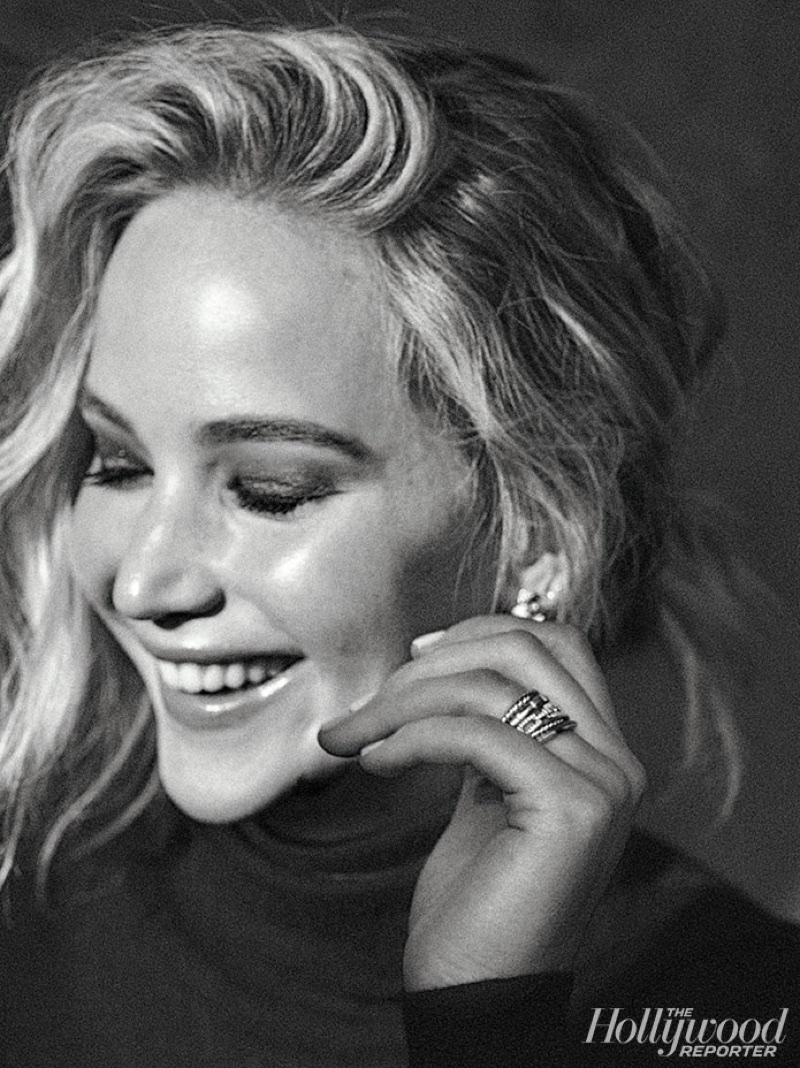 JENNIFER LAWRENCE ON WORKING WITH HARVEY WEINSTEIN
In her interview, Jennifer talks about her experience working with tne now disgraced film producer Harvey Weinstein.
We've all worked with him, but everybody needed a moment. Just speaking for myself, I had known him since I was 20, and he had only ever been nice to me — except for the moments that he wasn't, and then I called him an a**hole, and we moved on. He was paternal to me. So I needed a moment to process everything because I thought I knew this guy, and then he's being accused of rape. We all knew he was a dog, we knew that he was a…tough guy, a brute, a tough guy to negotiate with. I didn't know that he was a rapist."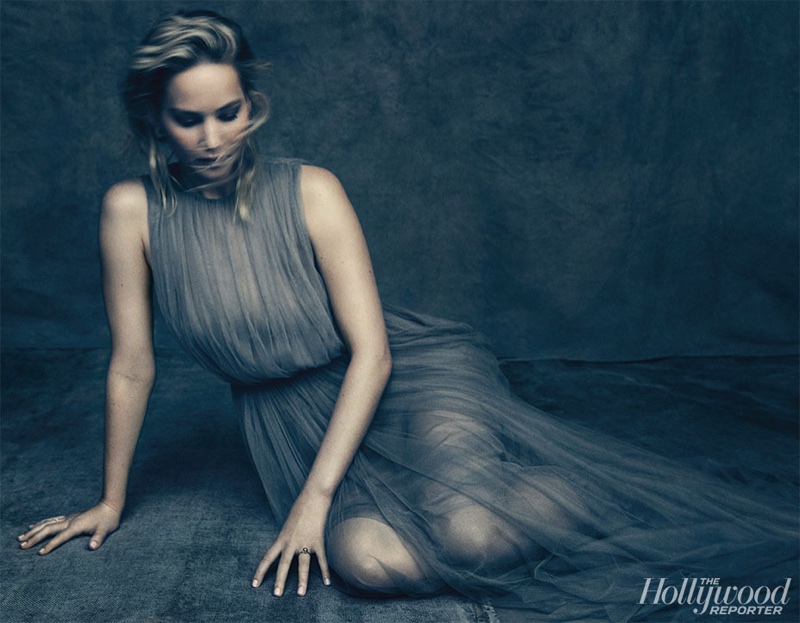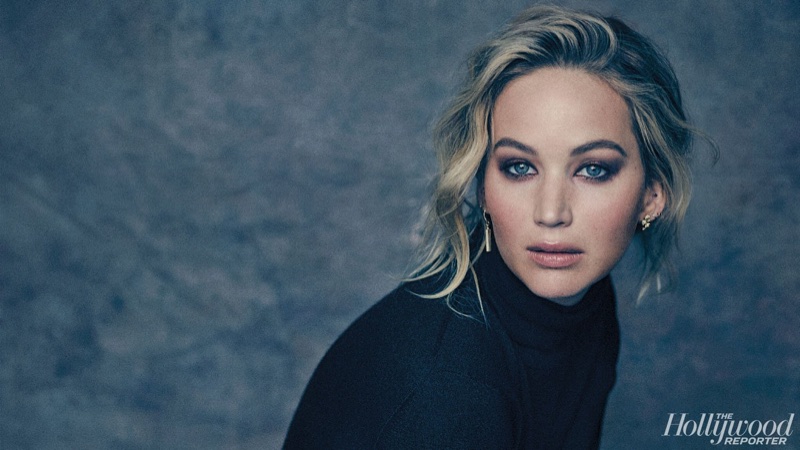 Other Brands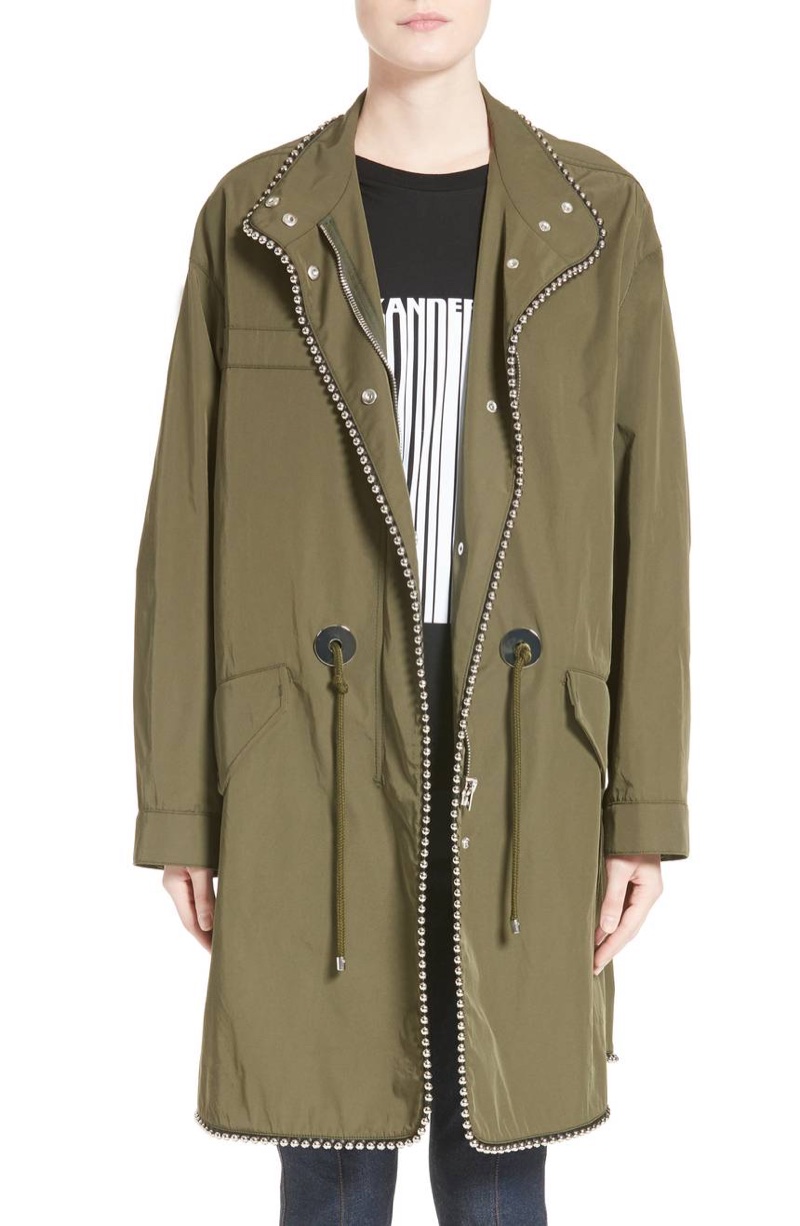 As the year comes to a close, sale season gets even better. Fashion retailer Nordstrom recently launched its Half-Yearly sale for 2017. Starting now, look forward to up 50% off on must-have styles. Choose from jackets to dresses to heels to boots to sweaters and much more. Top brands including Alexander Wang, Rag & Bone, Free People and Frye are included in the sale. Hurry up because the savings end on January 2nd, 2018. Discover some of our picks below, and shop more options at Nordstrom.com.
Related: 5 Dresses on Sale Now at Reformation
NORDSTROM HALF-YEARLY SALE DECEMBER 2017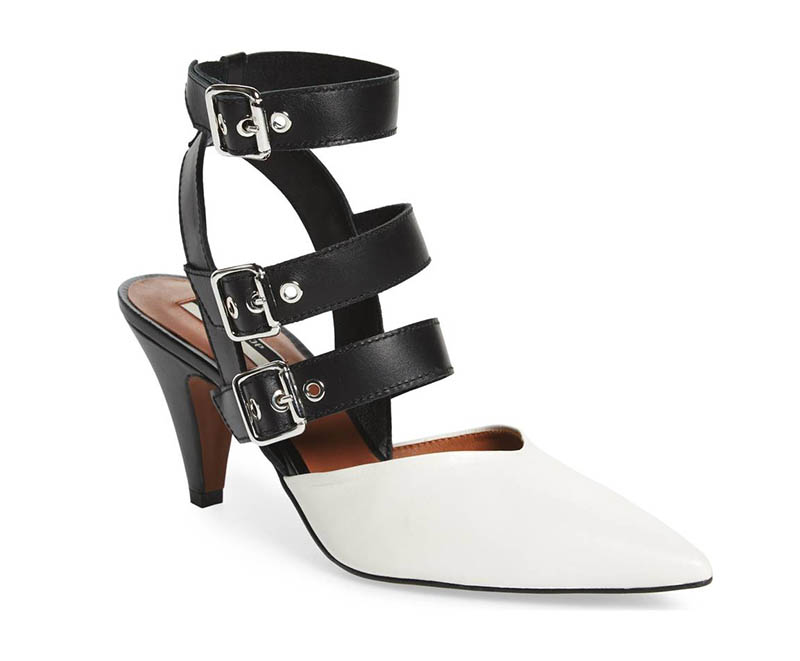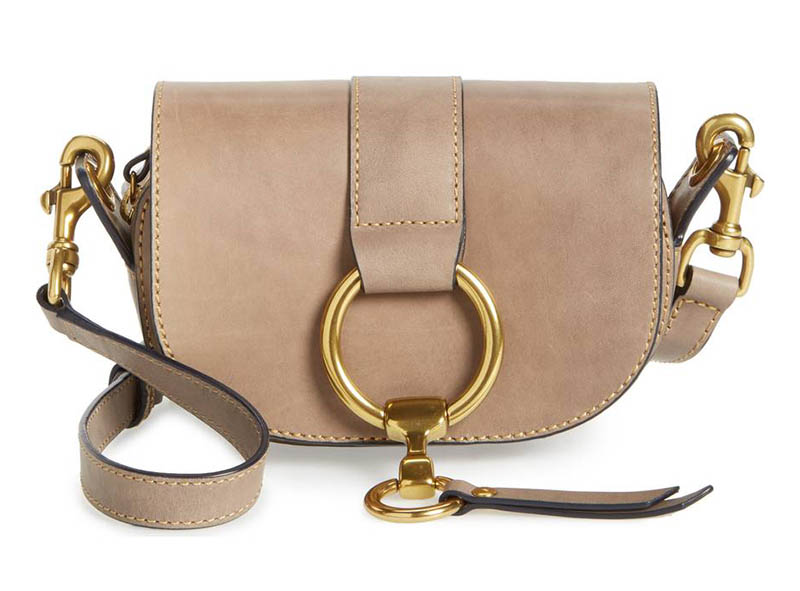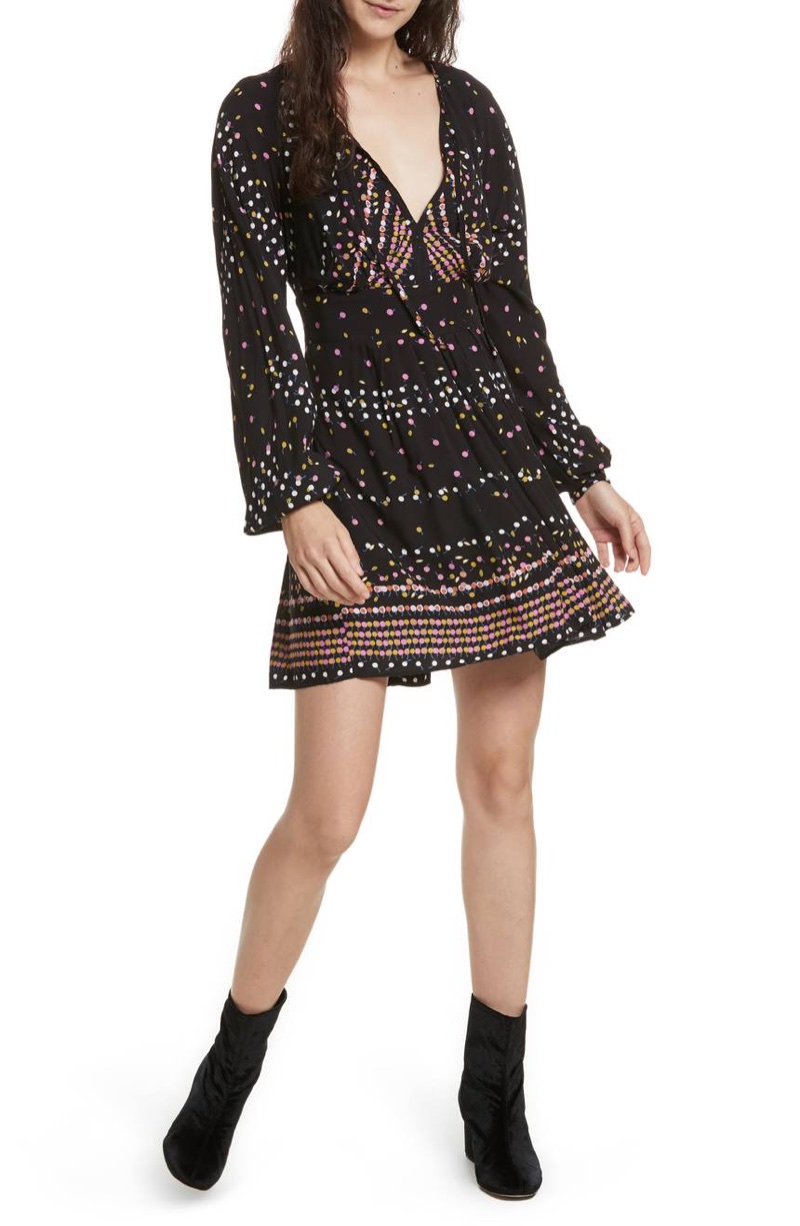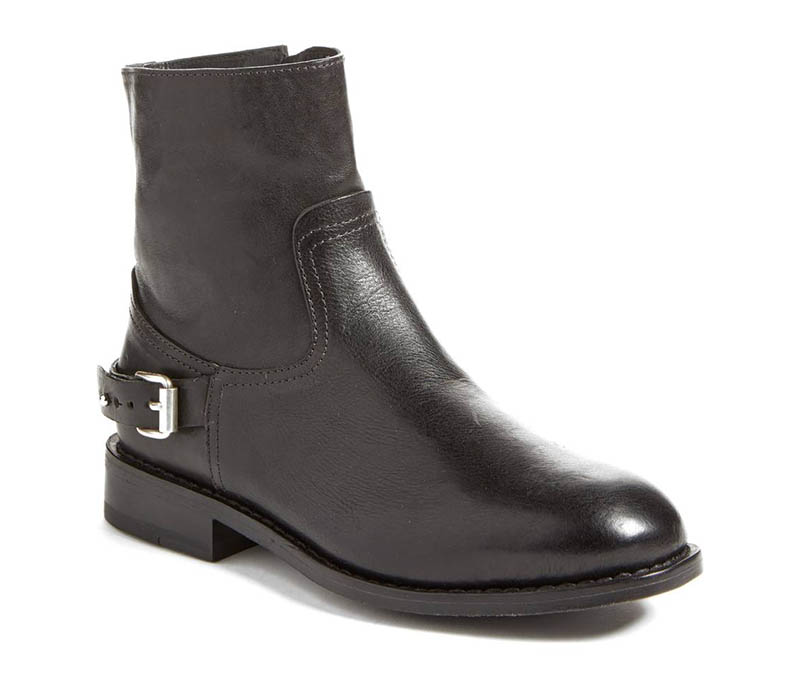 Fashion
Michael Kors newly launched fragrance 'Sexy Ruby' gets a familiar face with its new campaign. Starring model Edita Vilkeviciute, the advertisements feature the blonde wearing a sparkling red number. In front of the lens of Mario Testino, Edita dazzles in two shots. The first shows her wearing a tousled hairstyle with a ruby red lipstick and a matching manicure.
In the second, Edita is shown undoing a red dress and showing her figure. Described as a modern chypre, the 'Sexy Ruby' fragrance features notes of juicy raspberry, jasmine sambac as well as cashmere woods.
CAMPAIGN: MICHAEL KORS 'SEXY RUBY' FRAGRANCE
Gucci
If you've been reading my posts you know I've said I wanted everything from the Gucci Marmont Shoulder Bag to the Valentino Rockstud Spike Chain Bag and a few others in between. While I've always been a bit of an indecisive shopper, especially when I'm purchasing a bigger ticket item, working in the industry has made my indecisiveness so much worse. One of the perks of this job is that not only do I get to see and feel the bags I'm lusting for outside of a store environment, but oftentimes I get to actually carry them once or twice so as to give you an accurate review. The problem with this one perk is that I see so many different bags on a monthly basis and like any bag lover, I love them all! This makes it hard for me to actually commit to just one.
Recently I've been lusting after one of Gucci's Newest Bags: The Ophidia GG Small Shoulder Bag. I first saw this bag back in May when Amanda reviewed Gucci's Cruise 2018 bags. I was immediately drawn to the adorable vintage vibe, and classic GG print. I thought it was cute, but at the time I had my mind set on something else, so I really didn't consider this bag to be an option for me until a few weeks ago. I went into Gucci with one of my friends to look at a bag she was considering and saw the Ophidia in person. I was a bit more intrigued, but admittedly still not totally sold until I was able to pull a sample of this bag and take it for a test drive.
I love this bag for many reasons—well beyond just the aesthetics. For starters, it's pretty versatile. I think it would look adorable for a dinner out paired with a nice top and heels, but you could also dress it down with vintage jeans, a great sweater and sneakers. It's roomy enough to carry what I need for the day, but not too roomy that it's too big to wear out at night. It is the perfect in between size for me, and I am totally sold. It's a complete classic, and I don't see this going out of style anytime soon! I can't wait to make her mine. Make sure you're following us on Instagram as I've got my eye on a little wallet too, and you won't want to miss my reveal!
The Ophidia Shoulder Bag is lined in silk and features an adjustable shoulder strap, and while this bag is technically a shoulder bag it works cross body as well. I am 5'9 and the bag hit me just at my hipbone, but on someone smaller it would work perfectly cross body as well as over the shoulder. The bag has pockets both on the front interior as well as the back interior as shown below. Overall dimensions of the Gucci Ophidia GG Shoulder Bag are 9.5″W x 7.5″H x 3″D, and it retails for $1,390 via Gucci.
Fashion
Actress Amber Heard smolders on the December 2017 cover of GQ Australia. Picked as the 'Woman of the Year' by the fashion glossy, the blonde beauty poses in a Dolce & Gabbana bra. Inside the magazine, Amber sizzles in lingerie inspired looks lensed by Nino Munoz. Stylist Olivia Harding dresses the 'Justice League' star in all black fashions for the shoot.
COVER SHOOT: AMBER HEARD FOR GQ AUSTRALIA DECEMBER 2017
Categories

New Posts

Hot Posts