Other Brands
Hello Hermes Cinhetic Clutch With Strap, you're oh-so-gorgoeus. Now the Cinhetic Bag is the latest addiction in the fashion world and it was first-seen on the Spring Summer 2017 runway. Last time we've talked about the clutch version without the strap, but little did we know that it's also available with a strap. Now this latest edition is even more beautiful because the modern-styled H logo is larger, sharper en more attractive.
The Design
The Cinhetic Bag appears to be heading straight to become the house's next iconic. Just take a look at the style. It's streamlined and crafted with a minimalistic body. It's chic and at the same time modern. The center H logo clasp is new and refreshing. The logo is longer on the left and shorter on the right, which is just pure work of art.
If you zoom-in closer to the logo, you will see more amazing stuff. The hardware is make-up in three colors; silver, gold and rose gold. These three colors make the H logo shine and special.
This bag is made from luxury leather; it's called Villandry Calfskin, which is uniquely Hermes-crafted leather. What's more? It's refined with a triple-finish zip and a long leather strap so you can sling it on your shoulders.
The Interior
Spin the H clasp to open the bag. So what can you find in the inside? It's made with two compartments and one including a zip. There is also a patch pocket. This Cinhetic Clutch With Strap is a small handbag, so it can only hold your vital essentials.
The Prices And Sizes
Measuring 12.3 x 11 (L x H) cm, priced at €3500 euro, £3210 GBP via Hermes boutiques.
More Images And Colors
Other Brands
Anna de Rijk lands an appearance in the November 2017 issue of ELLE France. The Dutch beauty appears in a jewelry supplement for the fashion glossy. Captured by Johnny Kangasniemi, Anna sparkles in precious gems while wearing dark fashions. Stylist Diane Boulenger selects high-end pieces from the likes of Bulgari, Van Cleef & Arpels and Dior Jewellery.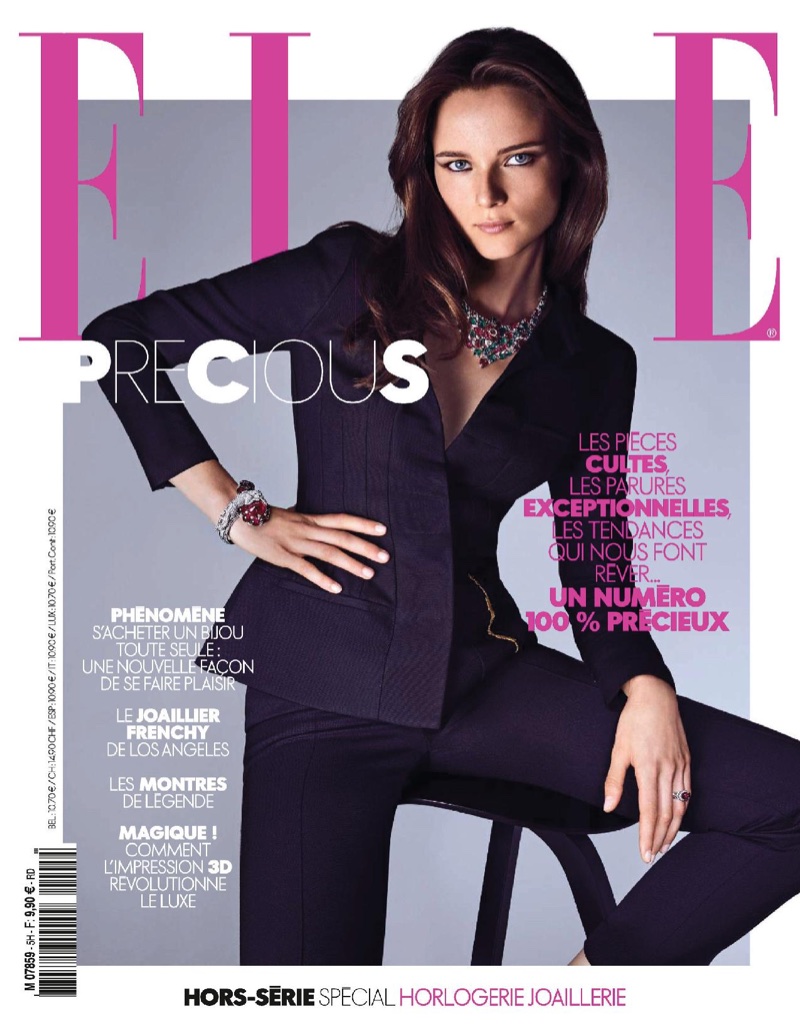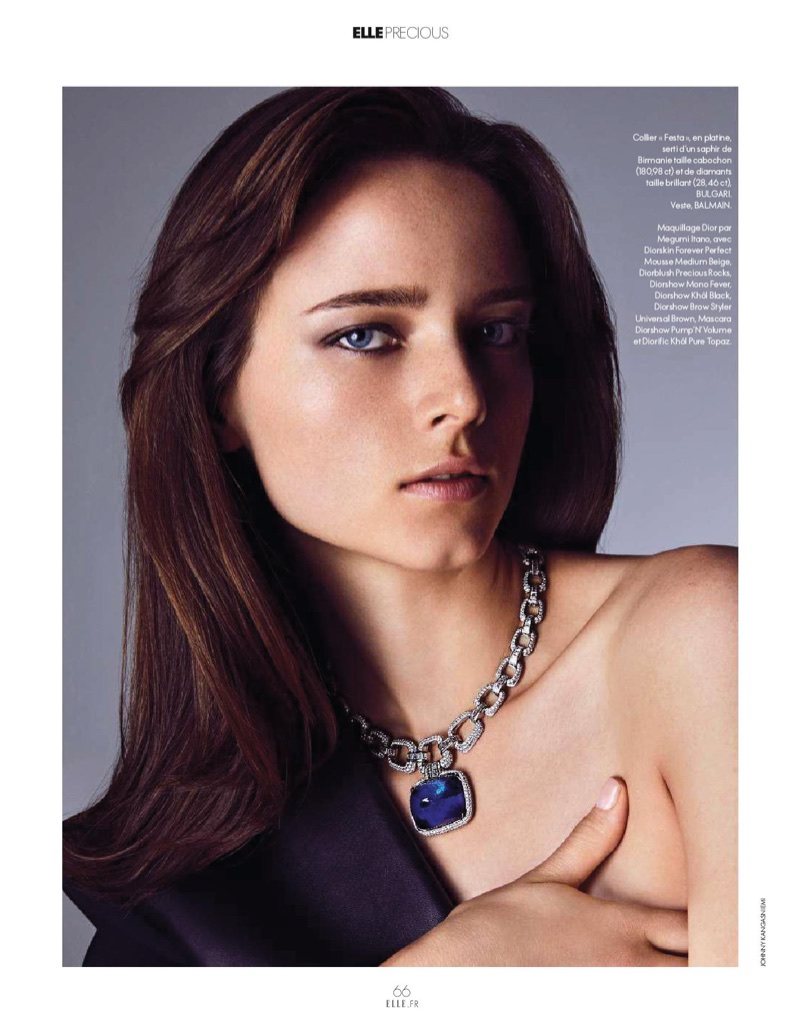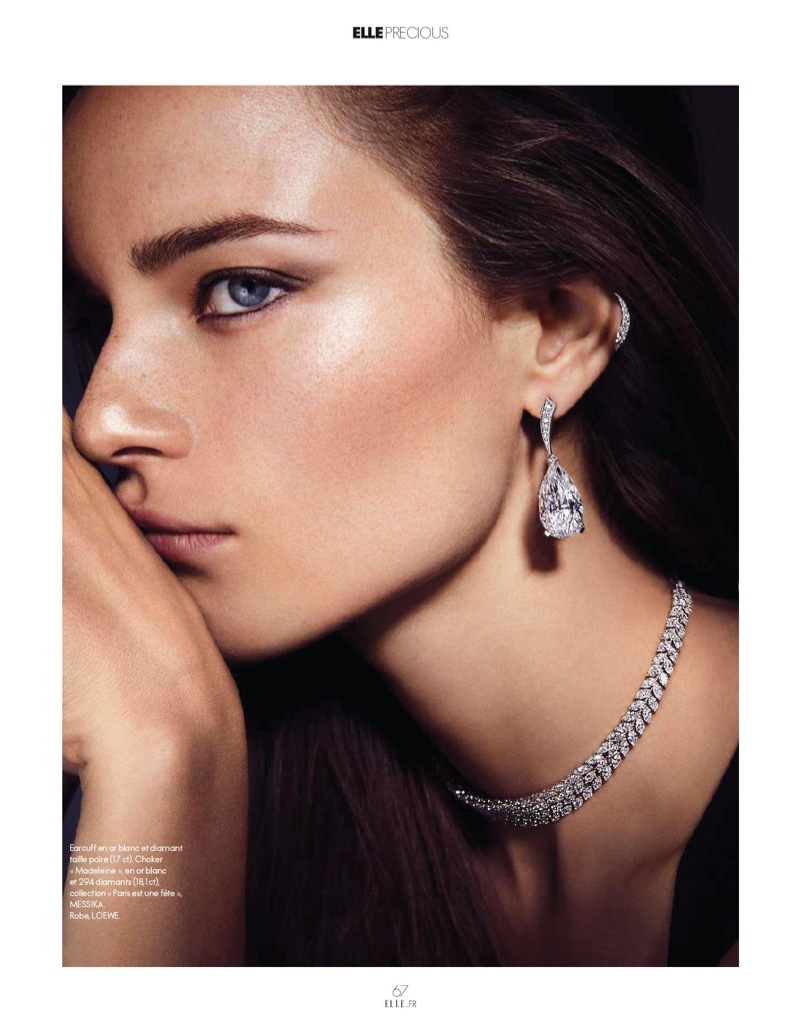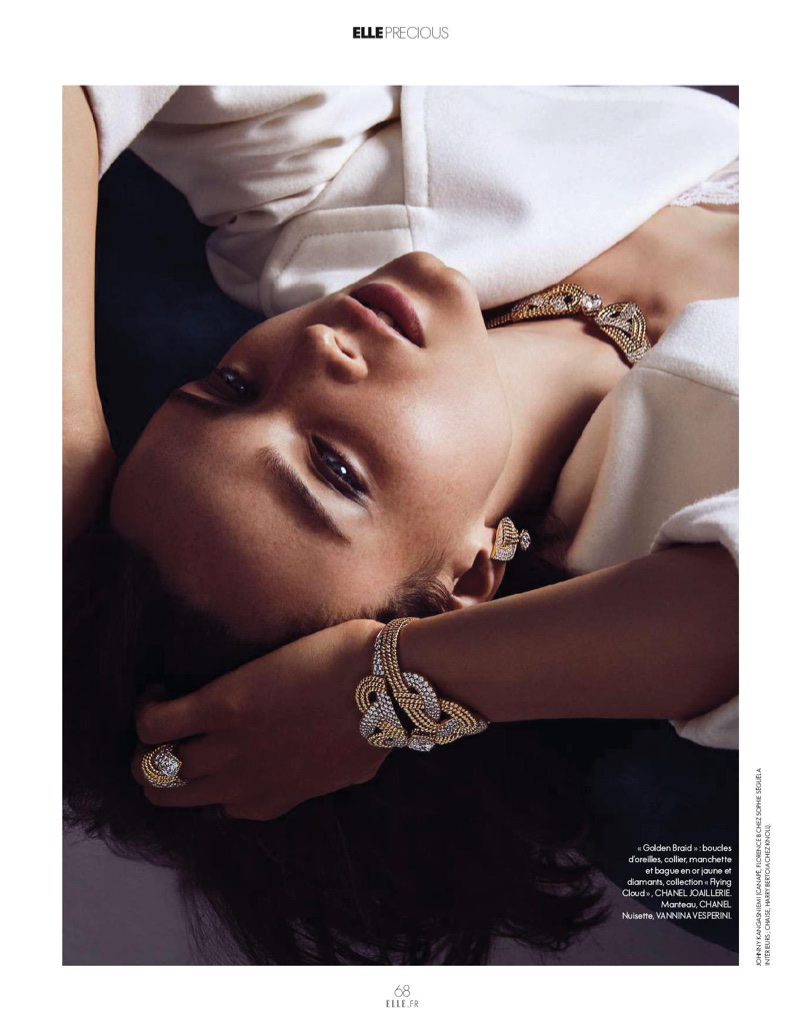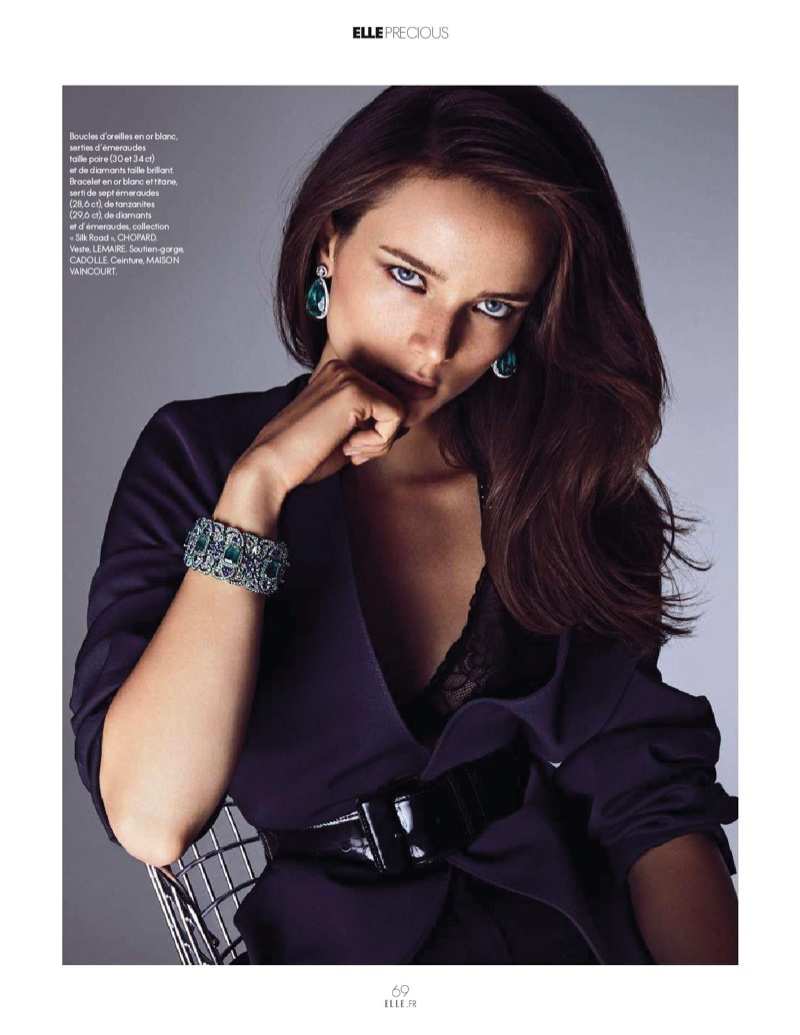 Other Brands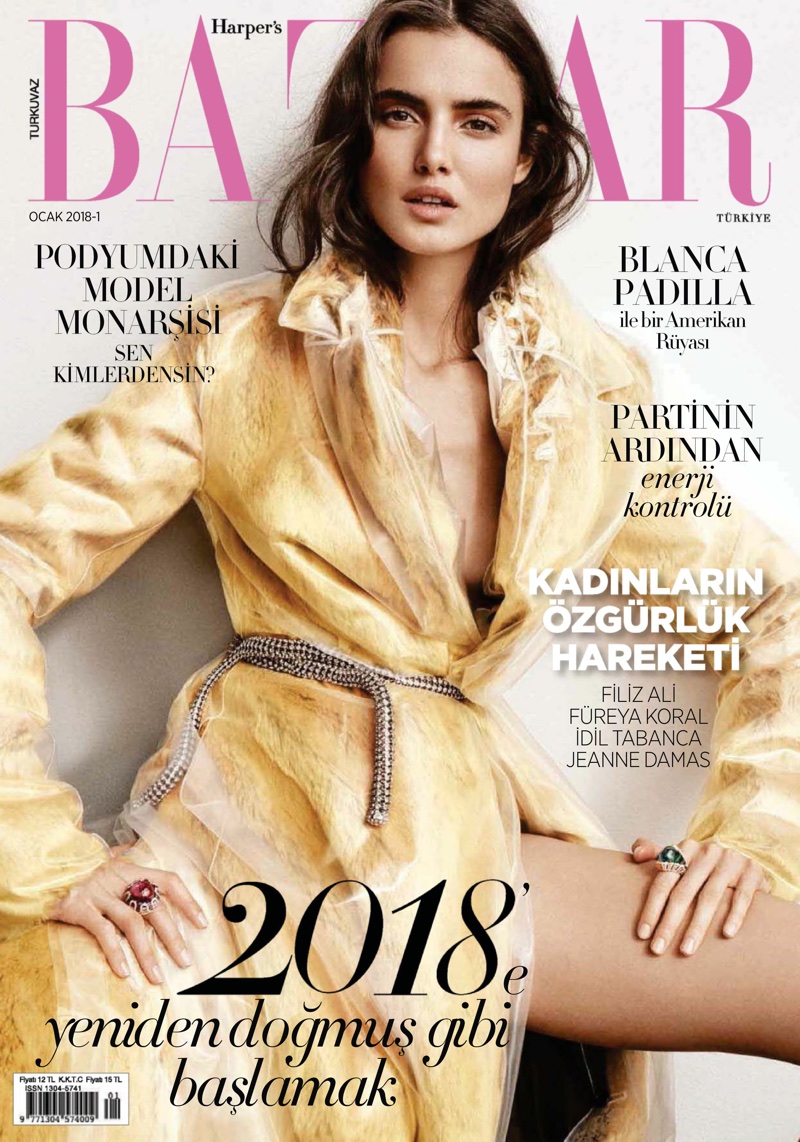 Blanca Padilla on Harper's Bazaar Turkey January 2018 Cover
See the top stories from the first week in January.
Editorials:
Blanca Padilla Models Calvin Klein Style in Harper's Bazaar Turkey
Lara Ross Looks Dreamy in Chanel for L'Officiel Vietnam
Cara Delevingne Models Dior Fashions in Glamour Mexico
Hailey Clauson Stars in Ocean Drive, Talks Having Body Confidence
Frida Aasen Takes On Casual Street Styles for ELLE China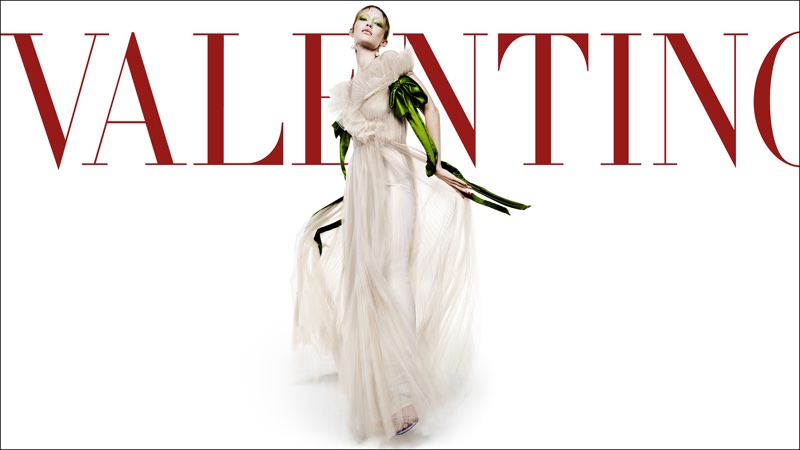 Gigi Hadid stars in Valentino's spring-summer 2018 campaign
Campaigns:
Gigi Hadid Leads Valentino's Dreamy Spring 2018 Campaign
Bella Hadid Smolders in Giuseppe Zanotti's Spring 2018 Campaign
Sasha Pivovarova Gets Artistic in Dior's Spring 2018 Campaign
See Cara Delevingne's First Dior 'Capture Youth' Ad
Dolce & Gabbana Heads to Venice for Spring 2018 Campaign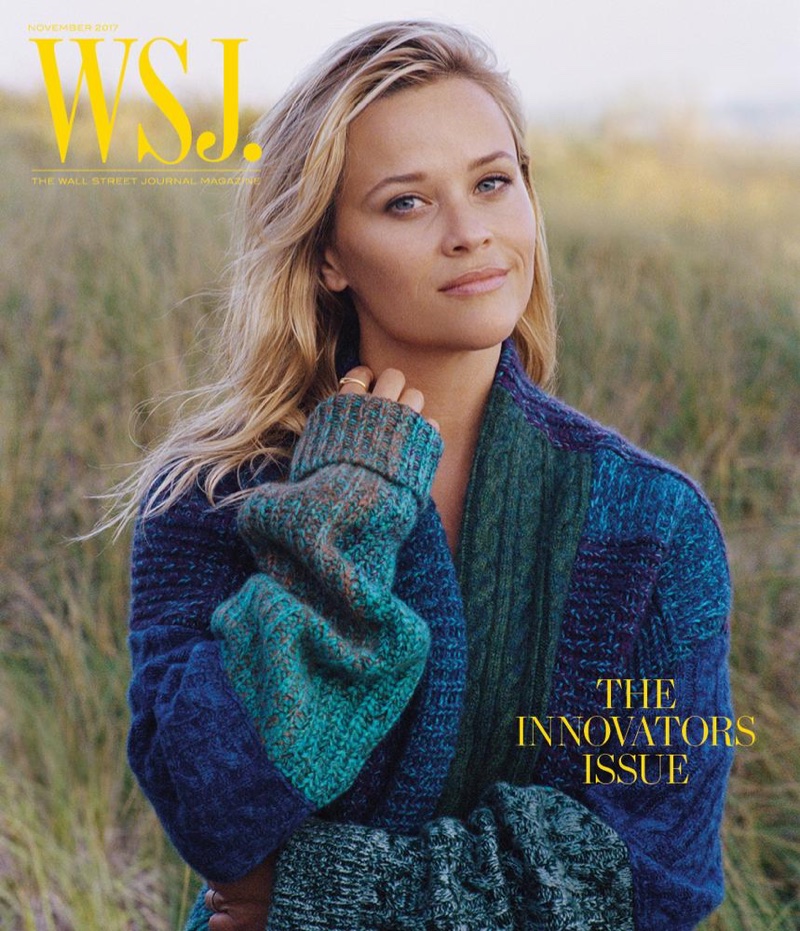 Reese Witherspoon on WSJ. Magazine November 2017 Cover
Celebrities:
Reese Witherspoon is a Beach Beauty in WSJ. Magazine
Selena Gomez Enchants in Coach's Spring 2018 Handbag Campaign
Dianna Agron Looks Lovely in Louis Vuitton for Harper's Bazaar Malaysia
Daisy Ridley Wears Fashion Forward Looks in Grazia China
Emily Blunt Dazzles in Glamorous Looks for Vanity Fair
Other Brands
So what kind of handbag are you looking at? Is this just a seasonal bag? No it's not! It's the Chanel Large Classic Tote Bag, but in the Coco Vintage style. And while the Classic Large Tote looks smoother (and more like the Classic Flap Bag), this new tote looks more like vintage-like.
So meet the Chanel Large Coco Vintage Timeless Tote Bag from the Cruise 2018 Collection.
The Design
Of course, this tote bag looks completely different than the smooth Large Classic Tote Bag, however they are both from the same design. The only difference is the exterior.
The Large Coco Vintage timeless Tote Bag is designed with a streamlined squared shape. The top part is crafted in smooth leather while the bottom part is refined in diamond quilting. This handbag is destined to look vintage, just like the tote bags from the 70's. The good thing is that you don't need to buy pre-owned to get a lovely vintage Chanel Tote, now you can have it brand-new, fresh-baked from the Chanel boutique.
The center of this bag is crafted with vintage CC logo in gold hardware. It comes with long woven chain leather handles for shoulder carry. And the most beautiful thing about this handbag is that it features a back pocket, resembling the idea of the original 2.55 Flap Bag.
This bag is made from lambskin.
The Interior
Inside this handbag, you will find the main compartment with a zip/patch pocket. There is enough space for your daily essentials and more. To have good view of how the interior looks like, please go to Chanel Large Timeless Tote Review.
The Prices And Sizes
Style code: A57030, measuring 10.6' x 13.8' x 4.3' inches, priced at $4000 USD, €3600 euro, £3340 GBP, $6050 SGD, $31400 HKD, $AUD, ¥478440 JPY, 19000 MYR, $5025 CAD via Chanel boutiques.
More Images And Colors
Other Brands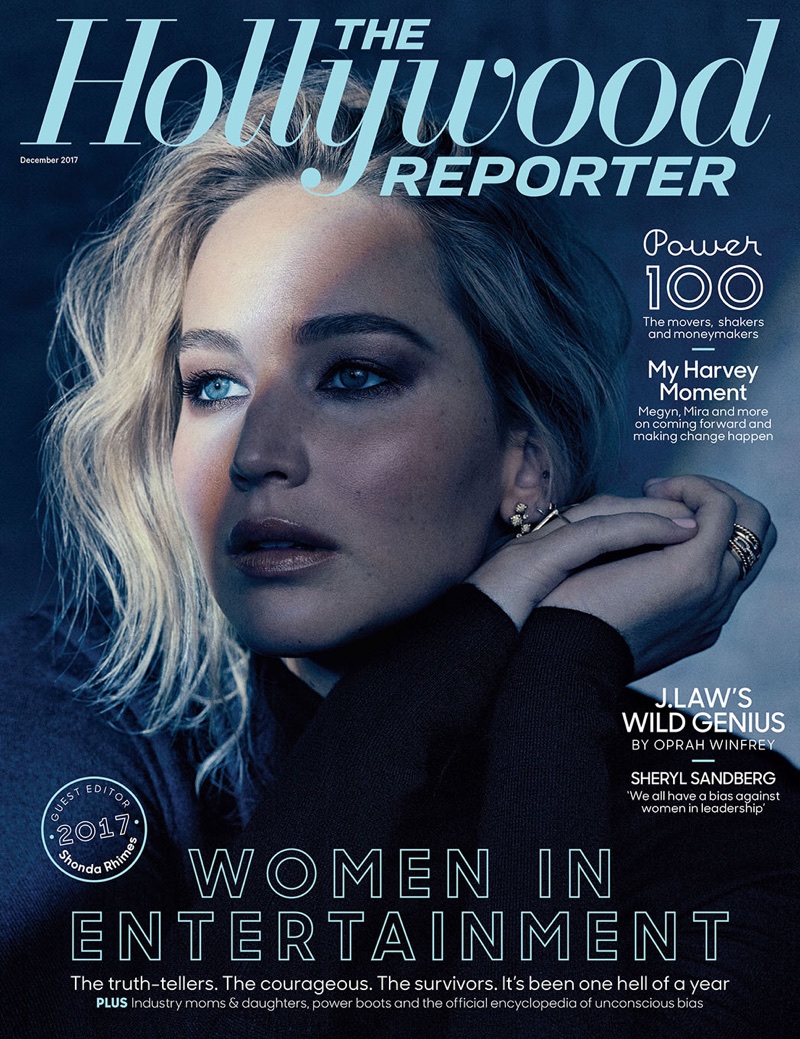 Actress Jennifer Lawrence graces the December 2017 cover of The Hollywood Reporter. The 'Mother!' star looks ready for her closeup wearing a turtleneck sweater and glittering jewelry. Inside the magazine, Jennifer poses in simply elegant looks. Photographed by Miller Mobley, the 27-year-old impresses while wearing pared down styles for the photo shoot.
Related: Jennifer Lawrence Takes to the Sky in Dior's Resort Styles
COVER SHOOT: JENNIFER LAWRENCE FOR THE HOLLYWOOD REPORTER DECEMBER 2017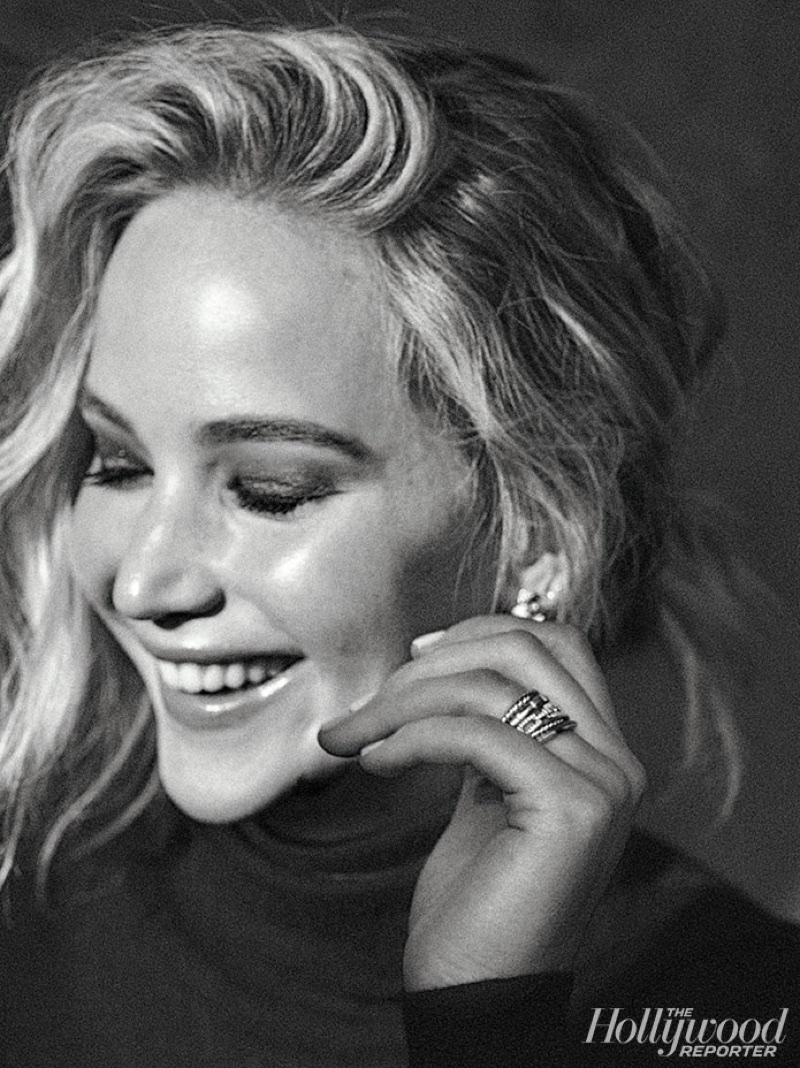 JENNIFER LAWRENCE ON WORKING WITH HARVEY WEINSTEIN
In her interview, Jennifer talks about her experience working with tne now disgraced film producer Harvey Weinstein.
We've all worked with him, but everybody needed a moment. Just speaking for myself, I had known him since I was 20, and he had only ever been nice to me — except for the moments that he wasn't, and then I called him an a**hole, and we moved on. He was paternal to me. So I needed a moment to process everything because I thought I knew this guy, and then he's being accused of rape. We all knew he was a dog, we knew that he was a…tough guy, a brute, a tough guy to negotiate with. I didn't know that he was a rapist."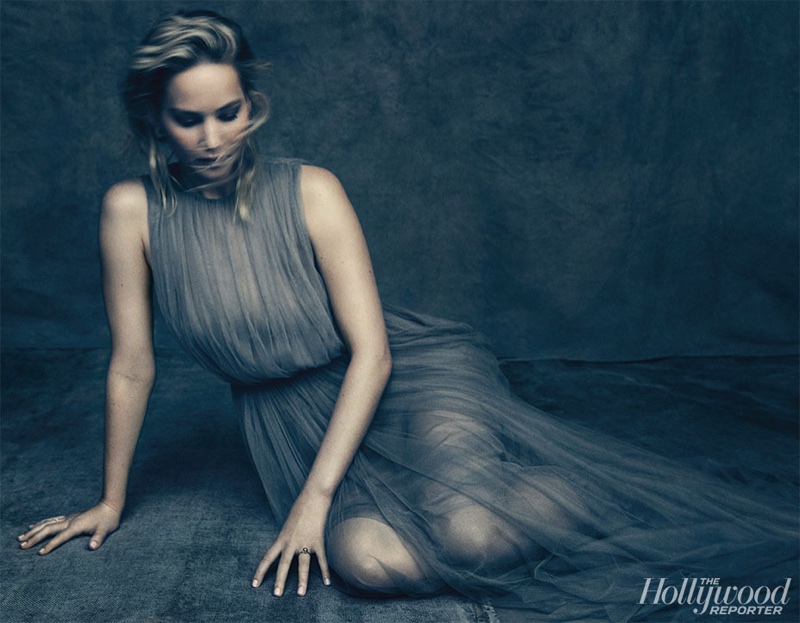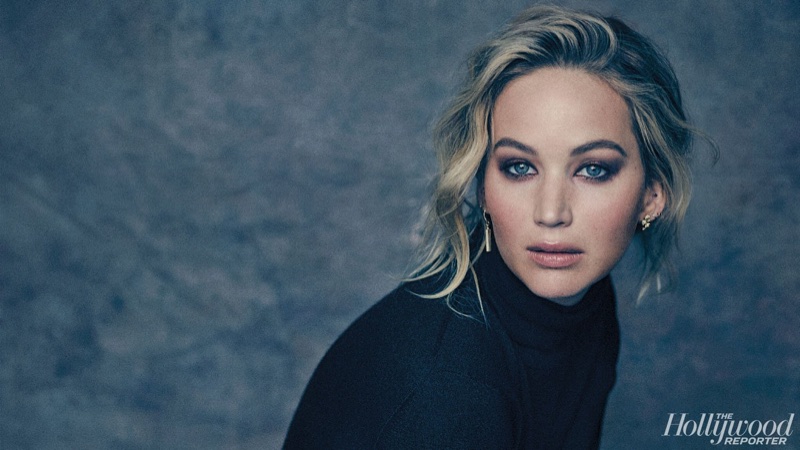 Other Brands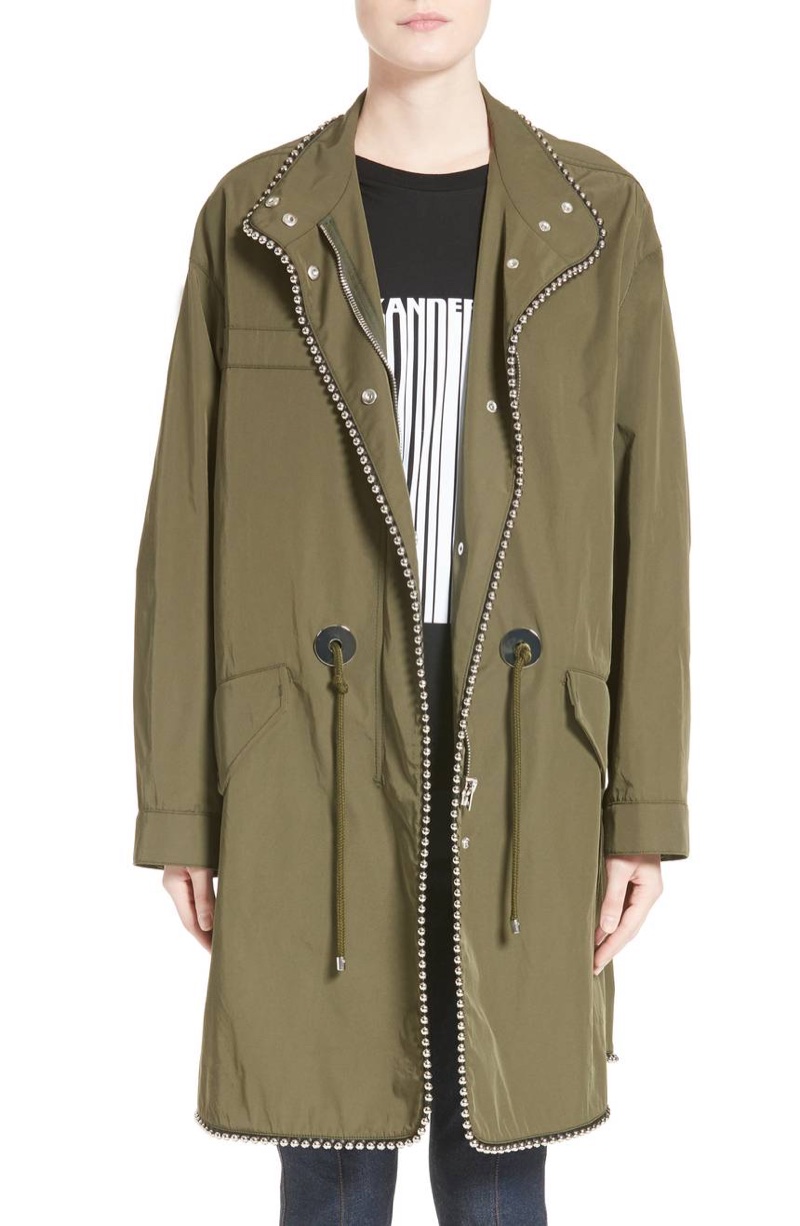 As the year comes to a close, sale season gets even better. Fashion retailer Nordstrom recently launched its Half-Yearly sale for 2017. Starting now, look forward to up 50% off on must-have styles. Choose from jackets to dresses to heels to boots to sweaters and much more. Top brands including Alexander Wang, Rag & Bone, Free People and Frye are included in the sale. Hurry up because the savings end on January 2nd, 2018. Discover some of our picks below, and shop more options at Nordstrom.com.
Related: 5 Dresses on Sale Now at Reformation
NORDSTROM HALF-YEARLY SALE DECEMBER 2017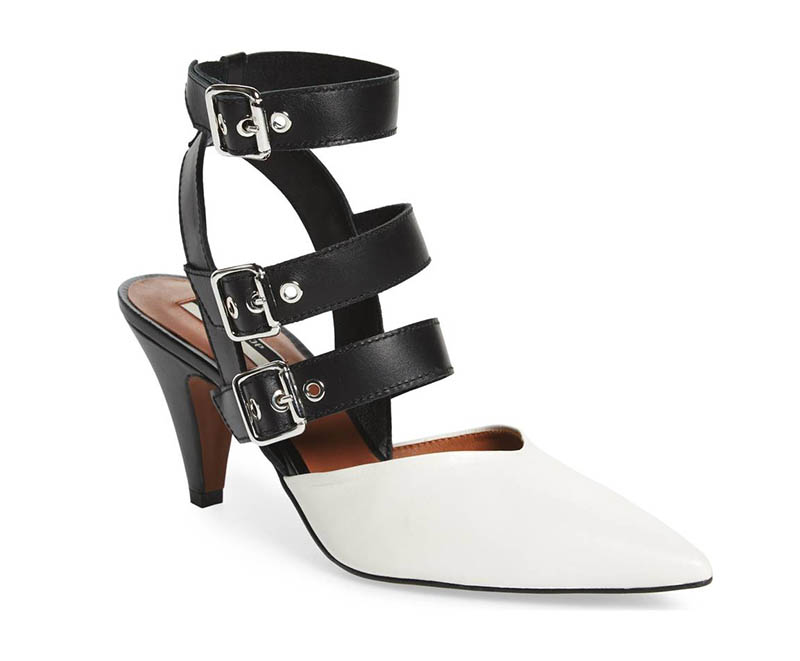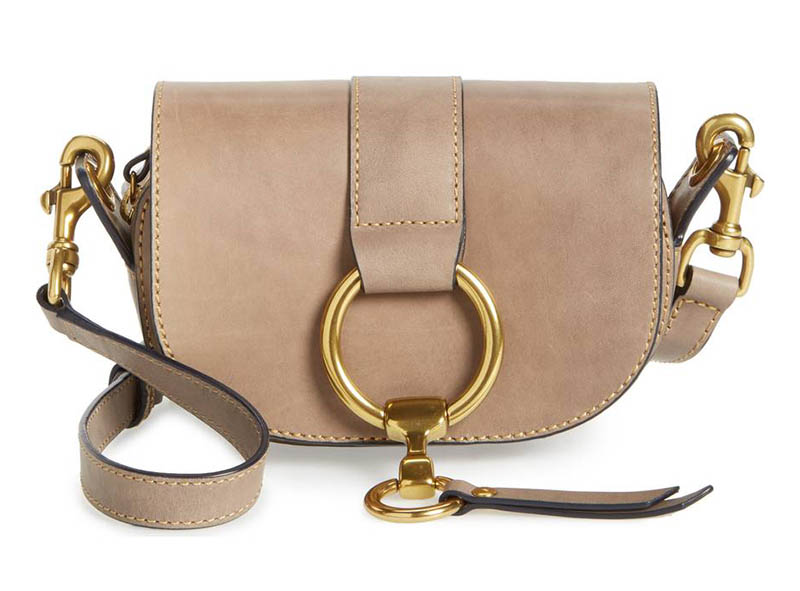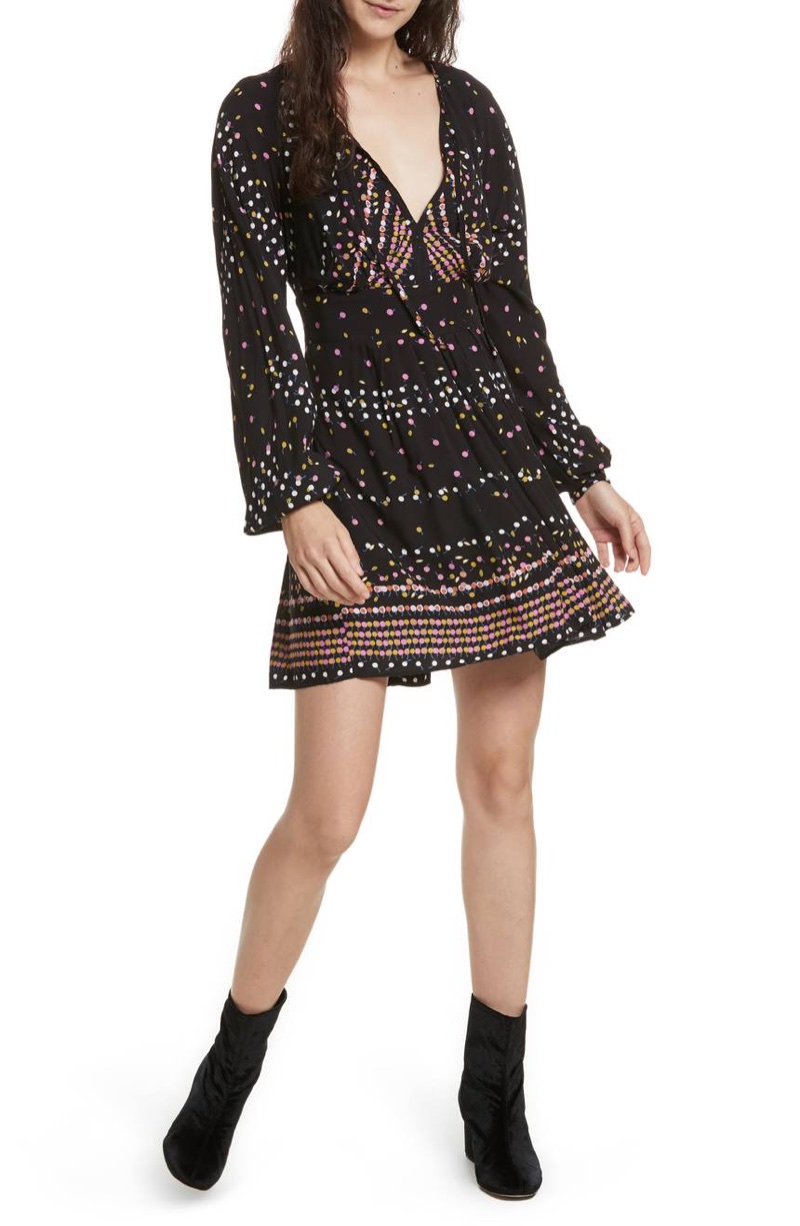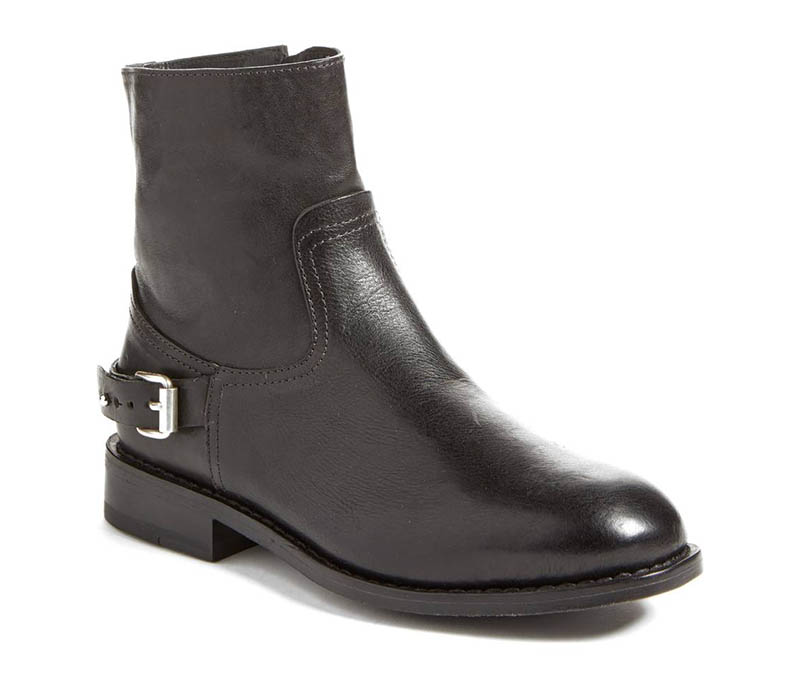 Designer Bags, Wallet, Purse, Belt & Accessories Official Site, Best Price & Quality, Free Worldwide Shipping, Free Returns. Each Bag Is A Work Of Art - Handmade - Cowhide Art - Can Custom-Made

Categories

New Posts

Hot Posts